Startup
How to start an online marketplace from scratch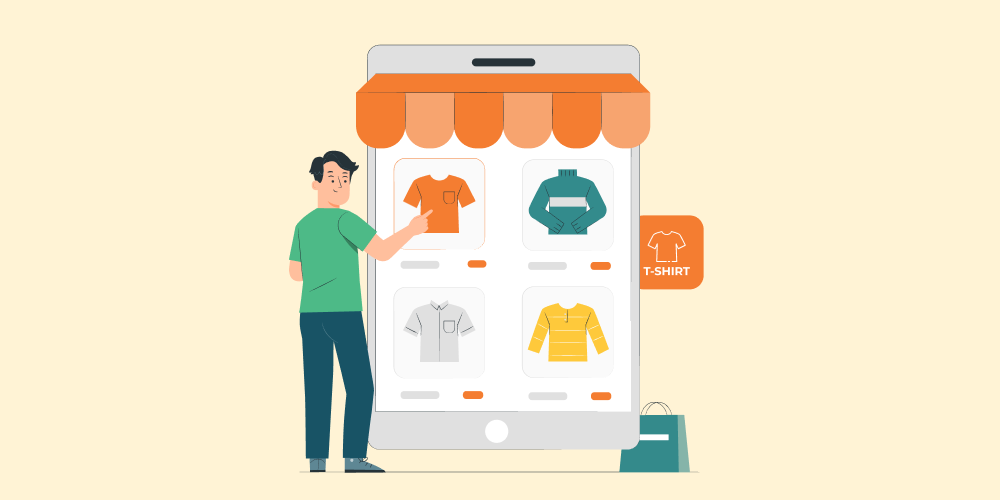 Okay, what is an online marketplace, and how to start it from scratch?
An online marketplace is an e-commerce site where many independent sellers trade items on a shared storefront and in their micro-stores. This e-commerce model has long become extremely popular in the West, but in recent years has become widespread throughout the world.
There are two reasons for its popularity:
1 - low prices compared to conventional online stores due to high competition, and
2 -  a much wider range of products than in traditional online stores and retail.
Sales on marketplaces are growing every year: 59% of all B2C sales fell on marketplaces in 2018. Now is the time to ask the question: how to open your marketplace.
It doesn't matter if you are expanding your business by launching an online marketplace or starting your own Amazon, Airbnb, or Fiverr from scratch, you will face certain challenges in one way or another. When you surf Google in search of an answer to the question "How to launch an online marketplace", you should keep in mind that launching a multi-vendor marketplace is a serious undertaking that requires a well-thought-out algorithm of actions, investments, and a little luck.
In this article, we will walk you through the basic steps of creating an internet marketplace from scratch. Just follow our instructions, adapting it to your conditions.
Step # 1. Come up with an idea and test it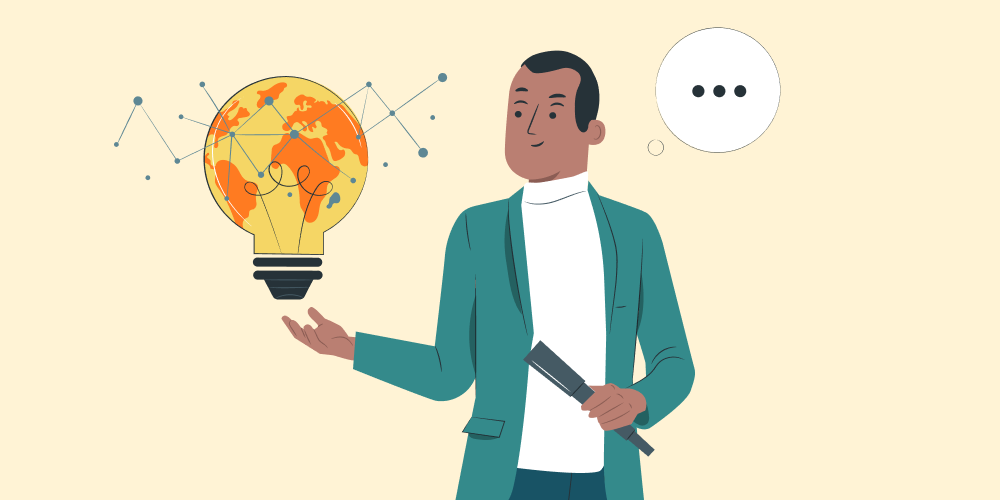 Most entrepreneurs don't exactly know how to create an online marketplace. They just don't know where to start.
Every project starts with a concept and an online marketplace site is no exception. Before thinking over a business model, choosing software, attracting sellers and buyers, you need to come up with an idea for a marketplace and hone it by testing.
3 important conditions to create a good idea for a marketplace:
Your marketplace must solve the problems of buyers and sellers.
Research what your future competitors are doing. This will help polish the idea.
Discuss the idea with the audience. Share your thoughts with people and listen to their opinions. This will greatly help to refine the idea.
It makes no sense to launch an online marketplace if no one needs it. Therefore, before moving on, you need to prove that there will be demand for your marketplace. Proof of demand is one of the key points in the difficult question of "How to launch an Internet marketplace".
Make sure your audience needs your marketplace.
The next step is to test the idea for practicality. You can create a beautiful and user-friendly online marketplace, but it will be empty if the idea doesn't work. Many projects were closed due to the nonviability of the idea.
Another reason to test the viability of a marketplace idea is the entrepreneur's confidence in their own decisions. The fact is that entrepreneurs are often obsessed with their idea and consider it a genius, despite criticism from the audience. They believe that their idea will unquestionably work, the main thing is to work hard on launching an online marketplace. But everything works differently. No matter how hard you try, if the idea doesn't solve the problems of buyers and sellers, the marketplace is doomed.
2 proven ways to test your marketplace idea for viability:
Conduct interviews with potential buyers and sellers. The best way to learn about people's needs and concerns is to talk to them. You must communicate with the audience personally, ask thoughtful questions, and clarify as many details as possible. This is a powerful way to test an idea before launching an online marketplace.
Conduct interviews with potential buyers and sellers. The best way to learn about people's needs and concerns is to talk to them. You must communicate with the audience personally, ask thoughtful questions, and clarify as many details as possible. This is a powerful way to test an idea before launching an online marketplace.
Interviewing clients is the best way to get to know them better.When you are convinced that your idea is viable, you can tell the interviewee about your project and ask for feedback.
Examine search queries. Use SEO tools like Semrush to find out what queries people search for products and services similar to yours in your area and around the world. Find out what keywords they use the most. This way you can study demand, competitors, and customer needs.
Step # 2. Consider a business model
The business model of a marketplace includes user experience, ways of earning commission from sellers, and the overall functionality of an electronic marketplace. It is best to focus on 3 main things first:
1. Select the segment in which you will work

There are three main business segments to look out for when building an online marketplace: B2C, B2B, and C2C. There are other B2X2X segments as well, but they are quite specific.
B2C (Business-to-Consumer). This is the most popular segment. In B2C, companies sell products to end customers. Amazon, Spotify, Etsy, Wildberries, and many other local and global electronic marketplaces operate in this segment. There is strong competition here.
B2B (Business-to-Business). This is the second most popular segment in e-commerce. In B2B, companies sell products to other companies. For example, a machine tool company sells them to factories. Alibaba is a good example of a large global B2B marketplace. The competition is weaker here than in B2C.
C2C (Consumer-to-Consumer).  In C2C, individuals sell or exchange goods with other individuals. For example, OLX and Quickr are C2C marketplaces; eBay is also partly a C2C marketplace.
2. Choose a monetization model
Commissions are the main source of income for an online marketplace owner. Typically, the owner takes a commission on every sale. There are also other ways to monetize the marketplace:
Commission — fee for a transaction. For an online marketplace for physical goods with a wide range of products, the commission is usually small. Often the size of the commission depends on the type of goods.
Subscription — tariff plans for sellers with different conditions, restrictions on monthly revenue, the number of goods, categories, etc. Tariff plans can give sellers certain advantages - promotion of goods or free advertising on the marketplace.
Freemium — the owner receives income through additional services: advertising, sponsorship mentions, special offers for buyers, etc.
Placement fee — the most appropriate monetization model for vendors selling seasonal products.When you decide on monetization, think about how to organize the distribution of money on your virtual marketplace. Perhaps one of these ways of distributing money will suit you:

a) All money from orders goes to the owner of the marketplace. The owner then distributes the share to the sellers at the end of the billing period.

b) The money is distributed between the owner and the sellers automatically immediately after the order is created. This method can be implemented using special payment systems like Stripe Connect and PayPal for Marketplaces.

c) All the money goes to the sellers and they pay the share to the owner at the end of the billing period.
3. Research the e-commerce software market to choose a platform for your online marketplace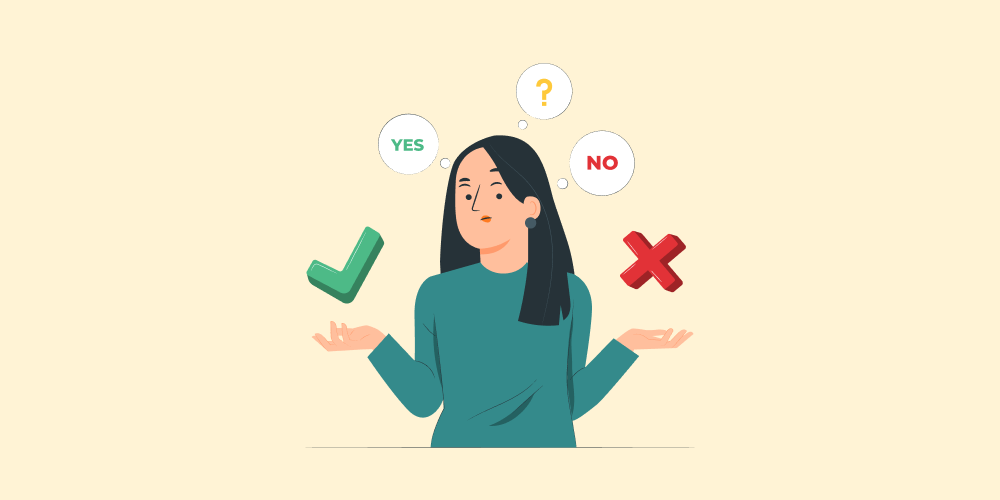 An online marketplace platform is one of the most important components of a multi-vendor e-commerce site. The speed of the website, the convenience of routine operations, the availability of all the necessary tools for sellers, the convenience of shopping, and much more depending on the script of the marketplace.

A good marketplace creation platform provides the owner with all the features to attract newbies and experienced sellers and buyers to the e-commerce site. These are methods of payment and delivery, and the ability to create a separate micro shop for the seller, and other functions.

When choosing a script to create a marketplace, focus on three aspects:
Price/functionality. You probably don't want to spend a fortune on a super complex platform, just like you don't want a cheap marketplace platform with primitive functionality. Research the market, test different marketplace engines, watch video tutorials, and presentations to get a general understanding of the platform and its functionality. And then think - is the price of the product adequate?
Quick start and ease of use. Once you've decided on your business model, you need to launch a Marketplace Minimum Viable Product (MVP). And if the platform takes a long time to install and configure, you simply won't be able to get the MVP running. Therefore, make sure that the online marketplace engine allows you to install and set up a basic marketplace in one day.
User reviews. Reviews from real users are incredibly helpful. You can learn about the real advantages and disadvantages of a multi-vendor platform, its pitfalls, and lifehacks from the reviews. So take the time to research user reviews on dedicated platforms like Capterra, SourceForge, and G2.
Step # 3. Launch a marketplace MVP
MVP stands for Minimum Viable Product. This is a test version of your marketplace that will give you an idea of a live multi-vendor site. An MVP allows you to test an idea in action at no cost. MPV is an essential part of building an online marketplace.
The key aspect of MVP is speed. You need to get it up and running as quickly as possible. To do this, you need a ready-made solution for an online marketplace. You don't have time to learn how to write an online marketplace script from scratch.

When choosing a platform, make sure you can launch a marketplace MVP in a maximum of one day. To find out if the e-marketplace engine is suitable for rapid MVP deployment, ask the engine developers these questions:

1. Does the developer provide technical support, regular updates, installation, and maintenance services?

Unless you're too tech-savvy, it's best to leave all the technical work to the marketplace script developer. Make sure the company can help you install the platform, update it, and resolve issues along the way. Technical support is also important - if you run into problems while setting up the platform during the launch of the MVP, technical support should help you as quickly as possible. Speed, remember?

Unfortunately, many entrepreneurs think that installing and setting up a marketplace building platform is as easy as an iPhone app. This is not entirely true. Installing the program on a server requires minimal technical training. Therefore, you need to make sure that the developer will help you.

2. Does the marketplace solution allow scalability?

MVP is just the beginning of the life of your successful project. When the marketplace is fully operational, it will grow. And at some point, you will realize that this is no longer an MVP, and the platform needs to be expanded.

So make sure you can extend the functionality with modules and code modifications. It is also important that your script for creating a marketplace is prepared for high loads. This is necessary for business development.

3. How much does it cost?

The price of a platform for building a marketplace must be affordable to launch an MVP without high costs. It is best to avoid large investments in development, licensing, design, and expensive servers. This will slow down the launch of the MVP and lead to risks.

The best option is to buy a marketplace engine with a lifetime license for a one-time fee, with a money-back option. In this case, you can quickly and legally launch an MVP, test the platform and idea, and if it does not work out, delete the marketplace, and return the money for the license.

If your choice is a cloud solution for a marketplace, then choose the cheapest plan. There is no need to pay much in the MVP stage.
Step # 4: find sellers and buyers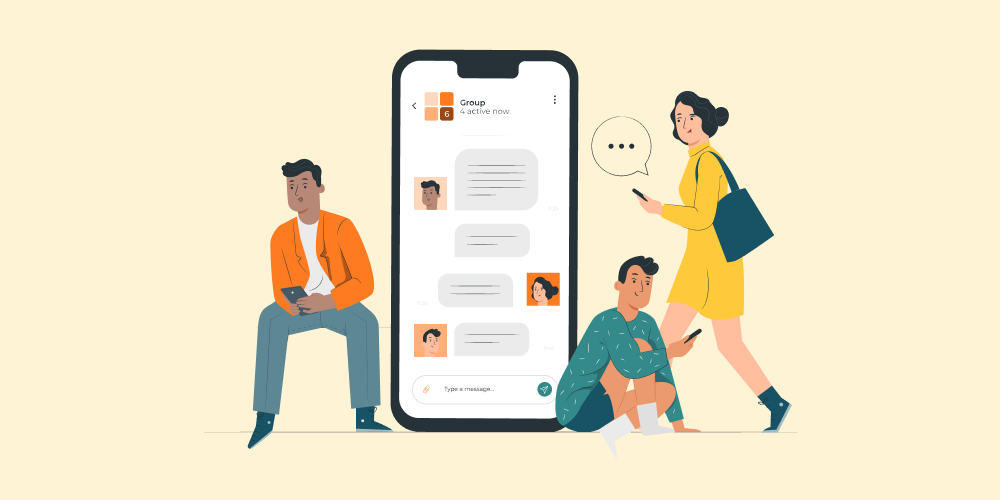 Find sellers and buyers before launching your marketplace. You will need an initial audience to populate the marketplace and bring it to life. It will also help you iron out the chicken and egg problem. This is a common problem when launching an online marketplace: who should you attract first - sellers or buyers?

How to attract sellers?

To attract experienced sellers, you need to look for them on existing popular marketplaces, online platforms, social networks, and communities.

Newbies are best recruited through business directories and aggregators, hobby clubs, interest groups, trade associations, forums, offline stores, and workshops.

How to attract buyers?

To find buyers, collect a database of email addresses of potential customers before launching a marketplace using landing pages and email campaigns.

Find out who your first customers are and where to find them online and offline:
Communities — go to the community and take part in discussions mentioning your internet marketplace. Ask what people think of your project.
Key Community Influencers — Convince famous bloggers to advertise your multi-vendor e-commerce platform to their audience.
Build your community using a blog, forum, social media, or offline hubs and hangouts.
Step # 5: Launch Your Online Marketplace
Okay, you've tested your MVP, got your first sellers and buyers in, and you're ready for the big launch. Remember, getting started isn't the hardest part. On the contrary, it is one of the simplest.

After the launch, there will be a lot of work: promoting the marketplace, building trust with the audience, painstaking work with sellers, and many other things.

1. Polish your marketplace based on user feedback

You are now at the initial stage of launching your electronic marketplace. Test the first version of the platform with the first users - a small segment of your target audience. After testing, they will give you feedback on the improvements to be made before a major launch.

2. Tell about your internet marketplace in the media

Spread the news about your new multi-vendor e-commerce site. You can use the resources of the first users who gave feedback to promote the news about the marketplace in the media.

Mentioning in the media is a very powerful promotion tool, but at the same time, it is very difficult to convince the media to write about your project. To maximize your chances, make friends with journalists, use media platforms, and talk about your marketplace on every corner.
Step # 6: Promote your marketplace
Now that your e-commerce marketplace is gaining momentum, concentrate your resources on promotion.

To effectively promote your online marketplace, better understand your audience, its problems, and needs. This way you will know exactly what your buyers and sellers need, and the choice of promotion strategy will depend on it.

1. Study buyers in detail to launch win-win marketing campaigns

Align your marketing campaigns with customer behavior. This way, you can show your customers products exactly when they are ready to buy them.

A great example of a marketing campaign based on customer behavior is the ShopClues video marketing campaign. Based on buying behavior, the marketplace team learned that sales go up exactly when shoppers get home from work stuck in traffic. Then the ShopClues team turned the waste of time in traffic into rewarding sales.

They also took into account the habits and characteristics of their audience - residents of India. Considered, for example, their habit of shopping in street shops and markets on the way home.

As a result, the company launched a daily sale from 6 pm to 8 pm. It is at this time that customers return home and get bored in traffic jams. This is how the marketplace offered customers good deals at the very moment when they are ready to buy.

This campaign helped increase traffic by 40% in the first two weeks.

2. Use the resources of sellers to promote the platform

The point is to train sellers to effectively promote themselves while promoting your marketplace at the same time. Share tips with salespeople on how to increase sales and teach them marketing techniques that have proven effective in your practice. This will help both the sellers of your online marketplace and yourself.

Email marketing is still one of the most effective marketing tools out there. Show sellers how to create stunning email campaigns to get their customers to come to your multi-vendor platform to buy their products.

3. Borrow ideas from competitors and adapt to your business

Another effective way to promote is to take what worked from competitors, adapt, and apply for yourself. There is nothing wrong with using ideas that work.

For example, Amazon added a section to its online marketplace site for couples to celebrate a wedding.The Amazon Wedding Registry allows couples to create a wish list and share the list with guests. This way the couple will be sure that they will like the wedding gifts they receive.

The company reinforces the offer with free shipping and the ability to create a thank you card for guests.

This approach increases traffic and revenue, creates a sense of personalization, and helps you convert buyers to loyal customers more efficiently.
Conclusions
The development of a two-way platform for online sales is a very promising project due to its advantages, such as a scalable and justified business model. However, it can take a lot of time, effort, and money to create such a platform. But if you seriously thinking of such a project, then nothing is impossible.